Legislative Sector Support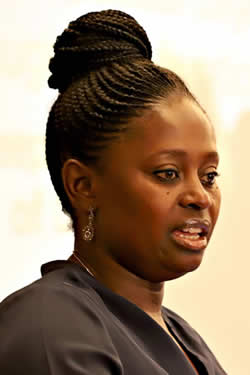 Ms S Schalk Executive Director: Legislative Sector Support RSA Parliament
The Legislative Sector Support (LSS) provides administrative support to and facilitates the effective functioning of the Speakers' Forum and other sector structures. The LSS acts as a communication link across the Legislative Sector on all sectoral matters
To strengthen the sector and circumvent loss of institutional memory, the Speakers' Forum set up the Legislative Sector Support in October 2006. Legislative Sector Support worked closely with the European Union funded Legislature Support Programme (LSP) which ended in January 2009. The role of this unit has evolved since the formalisation of the Speakers' Forum and the resolution of the Speakers' Forum to operate as a sector in February 2007. LSS coordinates and liaises within the sector to ensure the success of sector strategies and implementation of the sector policy framework.
The Legislative Sector Support (LSS) provides various forms of support to the Legislation Sector.
This includes:
Providing administrative and content support to the Speakers' Forum and SALSA.
Facilitating the effective coordination of the Speakers' Forum, its task teams and other sector structures that undertake activities on behalf of the sector.
Acting as a communication link across the Legislative Sector on all sectoral matters.
Providing technical support to develop sector frameworks, manage sector projects and facilitate implementation of joint programmes.
Facilitating effective reporting and conducting monitoring at sector level.
Managing sector funds, knowledge and records.